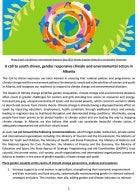 This manifesto includes a series of concrete recommendations to promote gender-responsive solutions to climate change that are youth-led, including innovative actions to push the climate and environmental justice agenda in the country.
The "I Have a Dream" photography project, by UN Women Albania and Jutta Benzenberg, illustrates the dreams of Albanian young and adolescent women from remote areas of the country. This project is a call to society for equal rights and opportunities for defying gender stereotypes.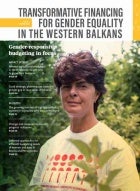 The first issue of the magazine presents a selection of UN Women's contributions and achievements in gender-responsive budgeting in the Western Balkans.