The "I Have a Dream" photography project, by UN Women Albania and Jutta Benzenberg, illustrates the dreams of Albanian young and adolescent women from remote areas of the country. This project is a call to society for equal rights and opportunities for defying gender stereotypes.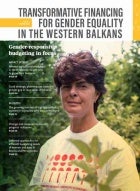 The first issue of the magazine presents a selection of UN Women's contributions and achievements in gender-responsive budgeting in the Western Balkans.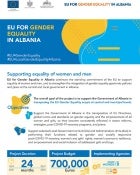 EU for Gender Equality in Albania continues the standing commitment of the EU to support equality of women and men, and to strengthen the integration of gender equality goals into policies and plans at the central and local government in Albania.