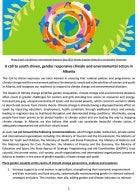 This manifesto includes a series of concrete recommendations to promote gender-responsive solutions to climate change that are youth-led, including innovative actions to push the climate and environmental justice agenda in the country.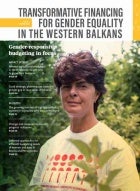 The first issue of the magazine presents a selection of UN Women's contributions and achievements in gender-responsive budgeting in the Western Balkans.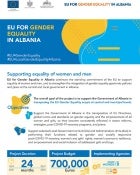 EU for Gender Equality in Albania continues the standing commitment of the EU to support equality of women and men, and to strengthen the integration of gender equality goals into policies and plans at the central and local government in Albania.