Photo Essay: How gender-responsive budgeting is advancing gender equality in Albania
Date: 30 August 2018
In Albania, UN Women is working to make gender equality central to planning and budgeting for national development and EU integration. When it comes to applying gender-responsive budgeting in public finance, the country is recognized as a regional leader. With technical assistance from UN Women and financial support from the Austrian Development Agency, the State budget and spending is now responding equally to women and men's needs in different areas.
Here are some examples of how Albanians have benefited from the implementation of gender-responsive budgeting by the central government in different sectors including; art and culture, agriculture, vocational training and employment, social housing, healthcare and social protection, and entrepreneurship and rehabilitation.
"If you provide the right opportunities for women and girls, they'll put all their effort into bringing change," says 37-year-old Driada Dervishi, a professional stage director. Ms. Dervishi and her colleagues revitalized the artistic life of Durrës, in the Adriatic coast, with funds received from the Ministry of Culture as a result of gender-responsive budgeting. In the city's ancient amphitheater, she staged a nine-day summer festival with women artists and performers, attracting many tourists and visitors.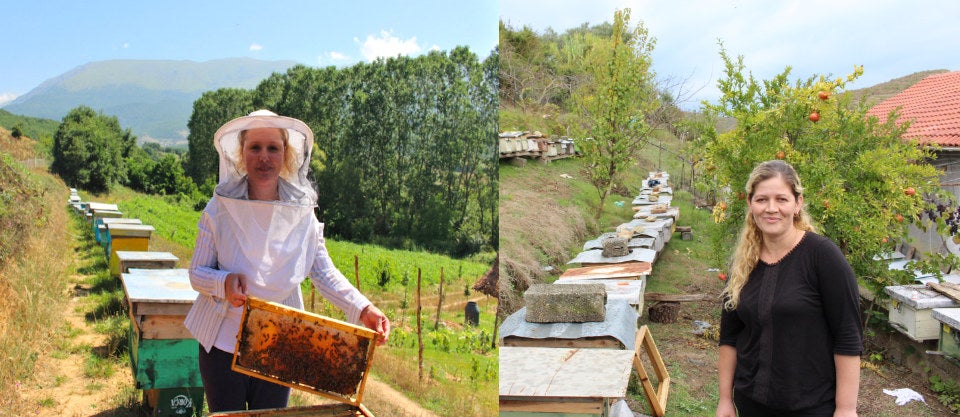 Anita Cake, 42, is a mother and wife living in a small south-eastern Albanian village. She has long experience in beekeeping and owns a small farm with vineyards, legume, nuts and more. A new subsidies scheme from the Ministry of Agriculture available for women entrepreneurs enabled her to overcome the high costs associated with beekeeping. "Subsidies have helped our business grow. We no longer struggle to find medicine, receive medical treatment and the working tools needed for beekeeping." says Ms. Cake. Now the Cake family feel more optimistic. They plan a 20 per cent increase in production and revenue next year.
Liljana Jaku, 38, has three children and a passion for family and work. But, the past 20 years as a beekeeper have been difficult. "We have often been close to bankruptcy. Being an informal business means a lack of State assistance. Now that we have formalized our business, we benefit from the agricultural schemes." says Ms. Jaku. These subsidy schemes were put in place as a result of gender-responsive budgeting by the State and Ms. Jaku has now expanded her business.
18-year-old Antonela Sula is a young cook from Dibra working in a top gourmet restaurant in the capital, Tirana. She inherited a passion for cooking from her grandmother. "My dream job was to be a cook, but I didn't know there were vocational schools for culinary until my friends told me about this program," says Ms. Sula. She registered in a vocational training program and benefited from an employment scheme provided by the Ministry of Finance as a result of its gender-responsive budgeting program. Now she is among the youngest women to work alongside the country's best chefs.
Laura Talo, 19, is a waitress from Tirana, working for a prestigious hotel in the city. She did an internship provided by the gender-responsive budgeting schemes of the government for vocational schools. "Choosing to study in a vocational school is a great investment for your future. Women and girls have a lot to offer in improving the quality of services in Albania," says Ms. Talo.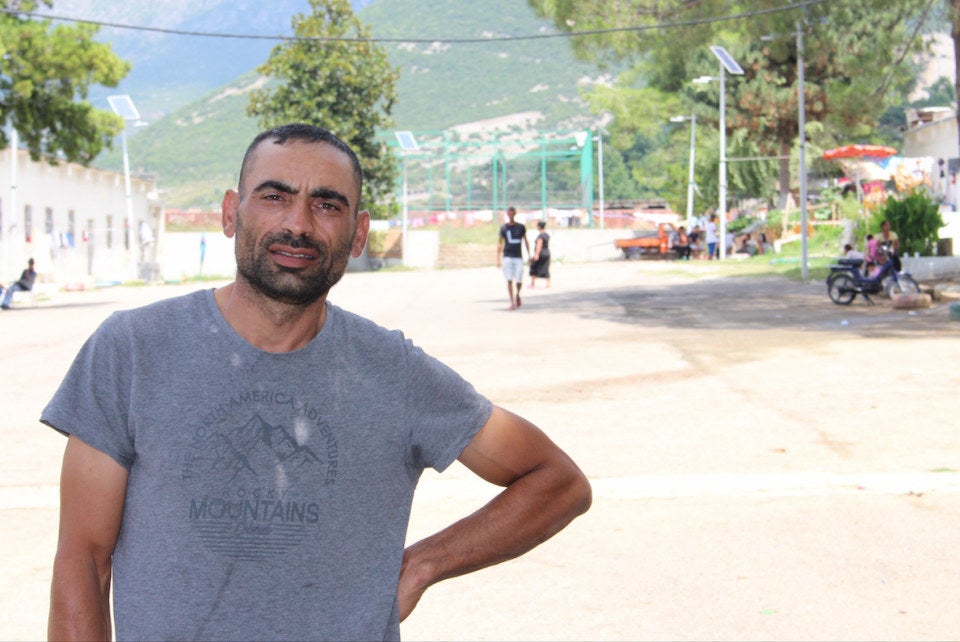 Elvis Orhani was an unemployed and homeless single parent from the Roma community in Tirana. Due to his economic situation, his son is being raised in an Italian orphanage. But, things started looking better when Mr. Orhani discovered that single parents can benefit from the social housing scheme. It is mandatory for Municipalities to dedicate one per cent of all social housing funds to 'single parent families'. Mr. Orhani is now living and working at the National Emergency Transition Centre for the homeless in Tirana. And, he is waiting his turn to have a house. "Now that I have a job, my family feels more secure. Once I get a house, I will be able to reunite with my son," says Mr. Orhani.
65-year-old Ilmie Orhani is a grandmother from the Roma community in Tirana. She lives with her son at the National Emergency Transition Centre for homeless people in Tirana. "I used to live in a barrack, but it got destroyed," she says. When she came to the shelter, Ms. Orhani suffered poor health and lacked the documentation required to access the aged pension. "I was once very ill and pensionless. Thanks to the staff of the Centre, I received my pension and necessary medical treatment. Now I am well and I feel better," says Ms. Orhani. Thanks to the successful implementation of the gender-responsive budgeting plans by the Ministry of Health and Social Protection, Ms. Orhani received the proper medical treatment and accessed her pension.
Fatmira Buzina Cima is the co-owner and CEO of 'Faberti Group', a medicinal herb company certified by EU , hiring twelve women and buying local products from rural women. Through the Albanian Investment Development Agency fund for women in business, Ms. Buzina Cima got a $13,000 grant. This helped her to participate in an international Organic Product Fair in the United States. There, she connected with many companies, opening the door to international contracts worldwide. Ms. Buzina Cima is a feminist, with a passion for helping rural women. "I want to support women. This is what I call the 'functioning chain': meaning empowering me, means empowering other women," she says.
Flutura Tolla [1], 33, is an inmate in Tirana Prison. An insecure living environment meant she had to drop her studies as a teenager. She now dreams about her new life after jail but is afraid of discrimination. "When I get out of here, I would love to have a new job, own a home and have my family. I hope the courses I took here in prison will help me," says Ms. Tolla. The vocational courses for convicted women, a program provided by the State as a result of gender-responsive budgeting, have helped women and girls start a new life.
---
[1] The name has been changed to protect the identity of the individual.