Civil society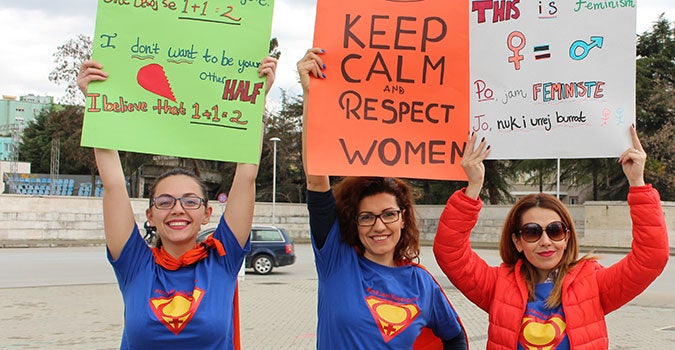 Civil society is one of UN Women's most important partners. It provides a dynamic source for ideas and policy perspectives and assists UN Women in achieving its strategic goals.
In Albania, UN Women has a strong and vibrant relationship with many civil society organizations across the country through its various programme interventions and recognizes their instrumental role in advancing gender equality and women's empowerment.
Following global and regional models, in Albania UN Women has set up a civil society advisory group that provides a consultative forum and platform for regular dialogue. The aim is to coordinate efforts with UN Women to accelerate advocacy and actions to achieve gender equality by 2030.
The Civil Society Advisory Group provides an opportunity and venue for strategic dialogue between CSOs, especially women's NGOs, and UN Women around all priority areas of UN Women's work. It also supports the identification of new priorities and emerging issues.