Albania pioneers advancing women's participation in peace and security
Date: 07 November 2018
On 11 September 2018 Albania adopted the country's first National Action Plan (NAP) for the implementation of the UN Security Council resolution (UNSCR) 1325 on Women, Peace and Security after two years of intensive work by the government, civil society and international partners.
UN Women has started promoting UNSCR 1325 and women's participation in the peace and security sector in Albania since 2011. This led to an increase in the number of women in leadership positions in the Albanian State Police and the Ministry of Defense. UN Women also supported the development and adoption of the NAP through the UN Women Fund for Gender Equality.
We recently spoke to the government and civil society representatives who have contributed greatly into the development and adoption of the NAP about how this plan will contribute to the life of women and girls in the country.
"The adoption of the National Action Plan, above all, is important for women and girls in Albania to overcome traditional roles and to engage more in security and peace issues. In recent years, more women and girls started to enroll in the Albanian State Police and the Armed Forces and for the first time we have a female General. But we still have a lot to do to motivate, encourage and support women and girls to be active in the security field. I strongly believe in the capacity, integrity and contribution that every woman can give to a safer, more open and better society in Albania and beyond."
"The implementation of the Action Plan is important for the lives of Albanian women and girls as it directly affects the elimination of gender stereotypes. Their involvement in the armed and peacekeeping forces, not only in the background and administrative work, but also in positions as peace missionaries or mediators, holding ranks, and their increased participation in the forces of public order, are objectives that now can be achieved. The actions that will be taken will also affect the elimination of different forms of discrimination and gender-based violence or domestic violence, including sexual violence and sexual harassment, the victims of which are mostly women and girls."
"The adoption of the UN Security Council resolution 1325 National Action Plan is first of all the coronation of a multi-year work of all state bodies involved, civil society organizations and international partners. On the other hand, it is a strong signal given by all the above actors regarding a very specific gender aspect, which is gender in the security sector. The Action Plan is important for society as a whole as gender issues concern the whole society. For women and girls it is a guarantee; it is another foundation stone in their work because it addresses aspects that a single gender strategy can not address, in regards to security sector specifics."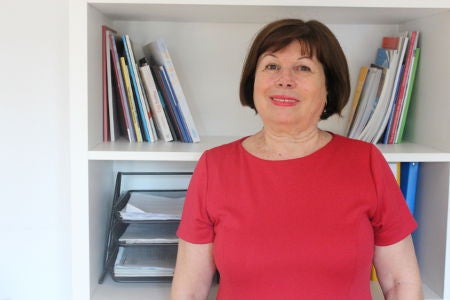 "The role of civil society in implementing the Action Plan foresees the support of the Coalition of Civil Society Organizations engaged in the Women, Peace and Security agenda. Also the role of the civil society includes monitoring and evaluating the implementation of the plan; raising awareness on the role of women for Resolution 1325; encouraging exchange of experience at regional, national and international levels; increasing the participation of women in the field of security at home and abroad; creating a regulatory framework for enabling better protection and rehabilitation of women in the field of peace and security."
"I think that the civil society along with other actors had an important and decisive role in drafting the Action Plan. It will continue to play the same role in terms of implementing and in particular monitoring of the plan. Civil society organizations are listed as implementing actors, in particular with regard to the organization and development of awareness raising campaigns, as well as advocacy and awareness activities about the UNSCR 1325 and the importance of its implementation. The engagement of the civil society is clearly defined in the current plan, through detailed objectives and activities."