Women's groups discuss how to integrate intersectional approaches for ending violence against women in the Western Balkans and Turkey
Date:
Twenty-five women representing different marginalized groups from the Western Balkans and Turkey met in Istanbul to discuss how to better integrate an intersectional approach into their work on ending violence against women.
The objective of the meeting was to collect inputs from women's organizations and leaders representing 'minoritized groups', to inform a road map for the establishment of the Regional Expert Working Group (REWG) on intersectional approaches to end discrimination and violence against women across the region.
The term 'intersectionality', coined by Professor Kimberle Crenshaw in 1989, refers to the multiple and cumulative ways in which marginalized groups experience different forms of discrimination (including sexism, racism, homophobia, transphobia, ableism, xenophobia, and classism).
The meeting was convened by Imkaan and UN Women, within the framework of the Regional Programme on ending violence against women in the Western Balkans and Turkey, 'Implementing Norms, Changing Minds' – implemented by UN Women with financial assistance from the European Union. Imkaan, which also facilitated the meeting, is a black and 'minority ethnic' women's organization with nearly two decades of experience working on domestic violence, forced marriage and 'honour-based' violence.
"The persistence of this intersectional discrimination continues to negatively impact the realization of rights by marginalized women around the world." – Marai Larasi, Imkaan's Executive Director.
The Regional Programme is anchored in the normative frameworks of the Convention on the Elimination of All Forms of Discrimination Against Women (CEDAW), and the Council of Europe Convention on preventing and combating violence against women and domestic violence (known as the Istanbul Convention).
The discussions and outputs of the meeting will inform Imkaan's desk review and country visits, planned in preparation of a road map for the establishment of the REWG.
*Disclaimer: The views expressed here are of these participants and may not necessarily reflect those of UN Women.
---
ALBANIA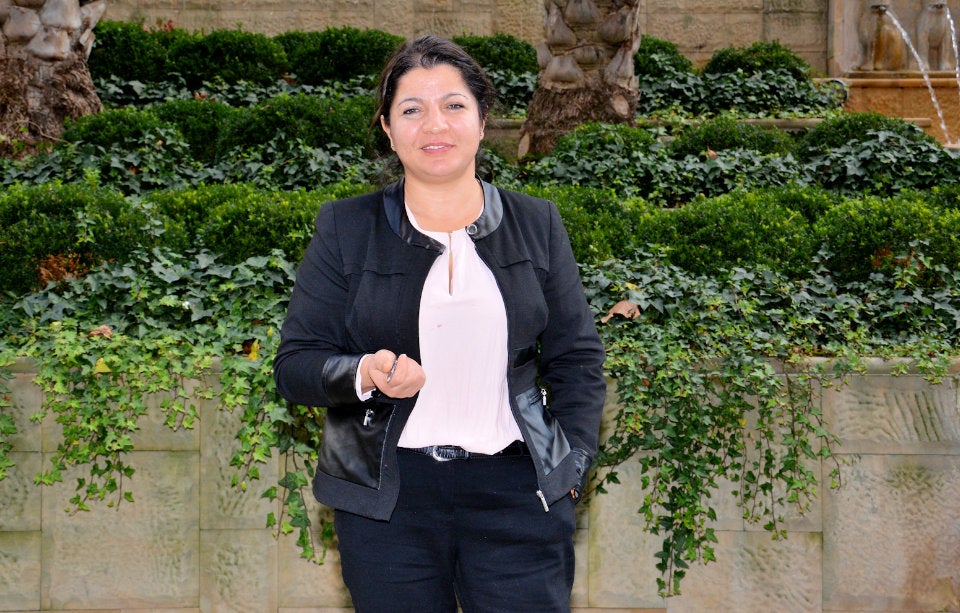 Manjola Veizi – Roma and Egyptian Women's Network
Roma and Egyptian women face multiple forms of discrimination in Albania. Due to this discrimination, they're not accessing legal and social services when they experience violence. Although we now have a very good legal framework to prevent domestic violence, it doesn't apply equally to Roma and Egyptian women due to the multiple levels of discrimination they face –as a result of their gender, levels of poverty, lack of education, rural lifestyles and religious beliefs. Often, when they go to the police, they don't receive the help they're looking for, and are left to suffer in silence and cope with the violence on their own. The language barrier makes things even worse for them. All actors dealing with survivors of violence should be trained on how to deal with women from Roma and Egyptian communities, so they can understand and address their specific needs."

BOSNIA AND HERZEGOVINA
Tanja Mandić – Sociologist
In Bosnia and Herzegovina, women are not recognized in the disability movement. Society sees people with disabilities as a homogeneous group, with no differences. In addition, the women's movement does not fully acknowledge women with disabilities. So, women with disabilities are usually left out of both movements. We want to highlight our position in society and our particular needs. We need more support from society to live fulfilling lives."

KOSOVO*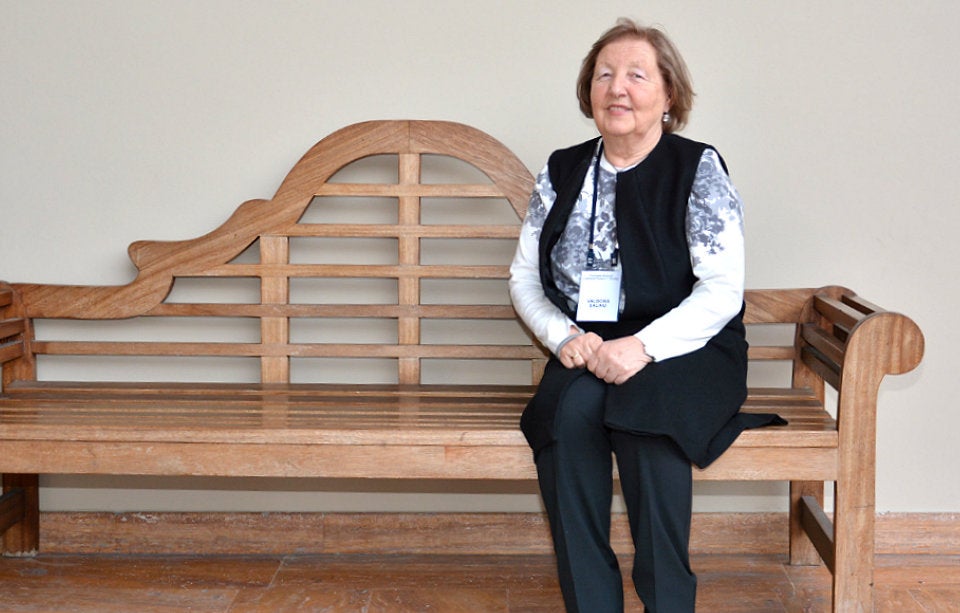 Valbona Salihu – Lawyers Association, 'NORMA'
The issue of women's rights in Kosovo is very complex. Women experience discrimination and violence in many spheres. We have excellent laws to protect women from violence, but the implementation of these laws still needs to improve. We must work harder to ensure women live free of violence and their rights are respected."
THE FORMER YUGOSLAV REPUBLIC OF MACEDONIA
Antigona Alili – Women's Forum-Tetovo
We need to raise awareness of violence against women because this is a social issue, not a private issue. There is still stigma in our community towards women survivors of violence raising their voices and seeking help. In many cases, when they go to the police or social institutions they feel victimized all over again. We have good laws but it's difficult for women survivors of violence to access justice. We need to work on implementing the laws so they work better to protect women."
MONTENEGRO
Marijana Milic – Montenegrin Women's Lobby
The majority of women who are victims of human trafficking in Montenegro are from the Roma and Egyptian communities; they are often trafficked for sexual exploitation. In addition, these women face multiple discrimination as they are also victims of early marriages, which is a common practice within their communities. The problem is that State policy doesn't recognize victims of human trafficking as a national concern, and therefore not enough is being done to tackle the issue. We need the Government and judicial system to fully acknowledge this form of violence so we can identify the true extent of the problem and are able to address it accordingly."
SERBIA
Ana Sacipovic – Association of Roma Women 'Osvit'
In many cases, when Roma women who are survivors of violence try to access services, they're not well received and are discriminated against. This is why we are lobbying to engage Roma women to work within the institutions that provide support to survivors of violence. Support from a peer – who has an understanding of the community values and issues that Roma women face – would make it easier for Roma women to talk about their problems."
TURKEY
Damla Umut Uzun – Kaos Gay and Lesbian Cultural Research and Solidarity Association
Currently LGBTI people are not recognized under Turkish law. First of all, we want to be recognized. We also need laws to address hate crimes and hate speech. Hundreds of members of the community are victims of hate crimes, particularly trans women, and currently they cannot be protected. We need to educate and raise awareness to change people's minds in relation to gender equality, women's rights and violence against women, particularly in regards to marginalized groups such as the LGBTI community."
---
* All references to Kosovo on this website shall be understood to be in full compliance with UN Security Council Resolution 1244 (1999).