Experts discuss implementation and next steps of gender responsive budgeting project in the Western Balkans
Date:
Implemented in Albania, Bosnia and Herzegovina, Kosovo1, Serbia, and North Macedonia, the project aims to promote gender responsive budgeting (GRB) as an enabler factor for policy and financing actions to accelerate implementation of existing national and international commitments on gender equality and women's empowerment in the Western Balkans.
The 2022 Project Advisory Board Meeting provided high-level technical support to ensure that the project responds to identified needs and priorities as well as to new developments in the region. It also discussed next steps and ideas for a future phase of the initiative.
Highlights
"The main achievements of 2022 on gender responsive budgeting implementation in Albania would be the steps towards sustainability of the GRB process, increase in numbers of engendered budget programs and tracking new policies with gender lenses to be able to suggest action and monitor gender equality commitments in budgetary terms."
Gentian Opre
Head of Budget Programming and Analysis
Ministry of Finance and Economy
Albania
"This year was marked with intensive and targeted capacity building activities to strengthen the know-how of Supreme Audit Institutions to effectively mainstream gender into their activities, with the support of UN Women, under the regional project. These activities were crowned with the initiation of the parallel regional performance audit on SDG 5 by eight audit offices in six countries and territories to be completed by the end of 2023."
Jasmina Galijasevic
Head of International Cooperation and Public Relations Unit
Audit Office of the Institutions
Bosnia and Herzegovina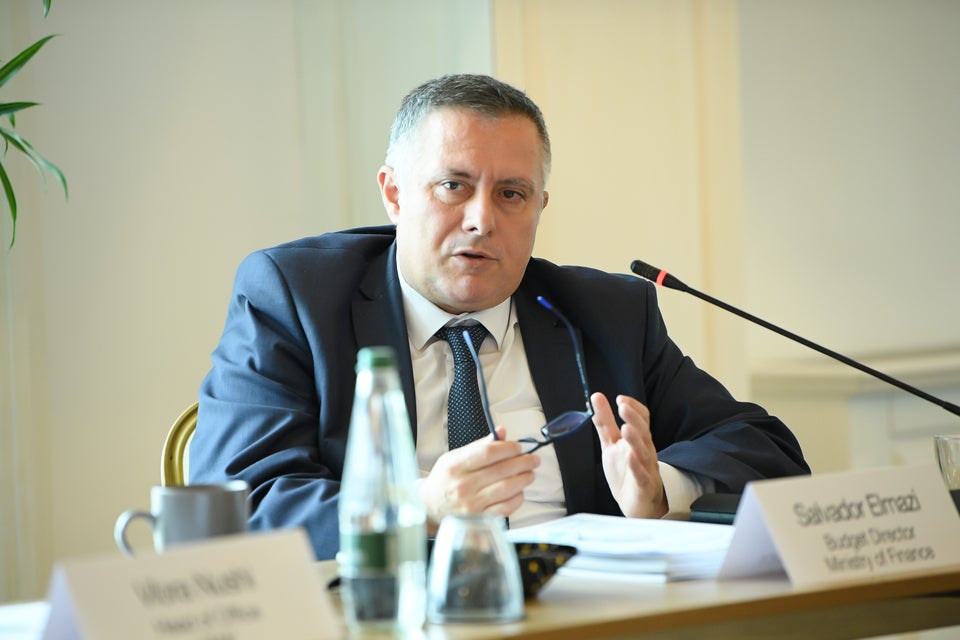 "The increase of capacities at local level already is having the impact in the number of policy initiatives which integrates gender and have specific budgets allocated."

Salvador Elmazi
Head of Budget Department
Ministry of Finance
Kosovo
"Systematic application of gender responsive budgeting is only possible if public administration has the necessary skills and knowledge. This is why we established a Resource Center for Gender Responsive Policy Making and Budgeting in North Macedonia."
Gabriela Madjoska
Advisor to the Department for Equal Opportunities,
Ministry of Labor and Social Policy
North Macedonia
"The biggest result in gender responsive budgeting implementation in 2022 is constant expansion and inclusion of numerous institutions, as well as improved implementation at the local level. This is of particular importance, since women and men exercise the majority of their rights in local communities and through GRB, the quality of their everyday life can be improved."
Dragan Knezevic
Advisor
Coordination Body for Gender Equality
Serbia
"Supported by Sweden, in 2022, UN Women supported over 300 government officials, members of parliaments, auditors, gender experts, and women from the most marginalized communities, to share their knowledge and learn new skills on gender responsive budgeting through a number of different regional events. The synergy created and the solution driven discussions contributed to make this a very successful year for the project."

Ermira Lubani
Gender Responsive Budgeting Programme Specialist
UN Women Europe and Central Asia
---
1 All references to Kosovo should be understood to be in the context of UN Security Council Resolution 1244 (1999). For the European Union, this designation is without prejudice to positions on status, and is in line with UNSCR 1244/1999.