In the words of Ejona Zaimaj: "One of the first challenges I was confronted with as an entrepreneur was earning the respect of male workers"
Date: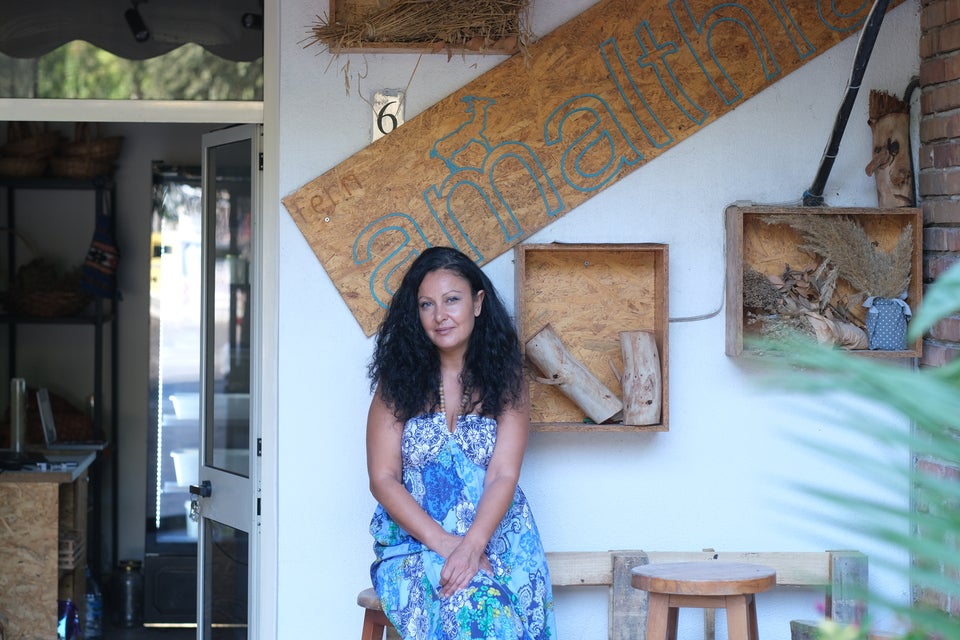 Eight years ago, when Ejona Zaimaj embarked on the audacious endeavor to establish 'Amalthia Farm,' a goat farm, her vision met with skepticism from all corners. Today, however, she is a successful livestock farming and agricultural entrepreneur, with a thriving herd of around 350 goats under her care and an expanding beekeeping business. She is actively seeking opportunities to broaden her area of work and this year she was one of the 23 women who participated in the UN Women initiative EXPO Capital Quest. Together with other women entrepreneurs from across Europe and Central Asia, she participated in training bootcamps to enhance her business skills and received tailored mentorship from renowned investment experts.
"I used to be a city girl, with no farming background whatsoever and completely on my own when I decided to establish a farm in 2014. I heard in the news about the possibility of grants in the agricultural sector and I applied. Despite their strong support, my family couldn't help but be taken aback. In Albania, back then, the domain of livestock farming and agriculture was considered a man's job. Despite the undeniable presence of women toiling away on the farms, the manager was always a man. Because of these social conventions, one of the first challenges I confronted was earning the respect of male workers. They would not take orders from a woman. Until one day I decided to fire them all. It was a hard decision, but I found my way out.
Another significant challenge faced by women entrepreneurs in Albania is their limited access to loans. Regrettably, gender bias plays a role in this, with banks often exhibiting skepticism when approached by female entrepreneurs seeking financial support. There were times when I hit rock bottom, yet I refused to give up. Instead, I discovered a lifeline to pull myself up.
Livestock farming and agriculture are undoubtedly among the most challenging sectors, but working in the field is very fulfilling and I have learned a lot. In addition to my role as an administrator, along the way I've donned multiple hats – including as a zootechnician and a veterinarian – becoming attuned to the intricate needs of my animals. Eight years on, my approach to farm management has further shifted in a positive direction, aligning it with principles of the green economy, circular economy, innovation, and biotechnology.
Actually, I learned about the potential of biotech and the various products it can generate through the Women Entrepreneurship EXPO, a platform promoting women's entrepreneurship in the region. It was a space for networking, training bootcamps, exchanging ideas and creating business development opportunities. And later, through the EXPO Capital Quest and the support of UN Women programme we received tailored mentorship from renowned investment experts to enhance our business skills. We learned how to pitch our business ideas to investors and create B2Bs (business to business exchange). The everyday work commitments and routine can stifle opportunities for learning and growth – that is why these types of activities are necessary for all women entrepreneurs. The experience opened new doors for me and made me more ambitious. Now my objective is to enhance the beekeeping side of my business by introducing value-added initiatives. During my training I discovered additional product possibilities that I can explore. Moreover, I am keen on establishing collaborations with pharmaceutical laboratories with a view to effectively aligning my business with the demands of the market.